The following linoleum prints were created as part of my studies.They handle newspaper articles I found at the time.
The first work is about an article that said, that children are nowadays more obese in percentage terms than in the past.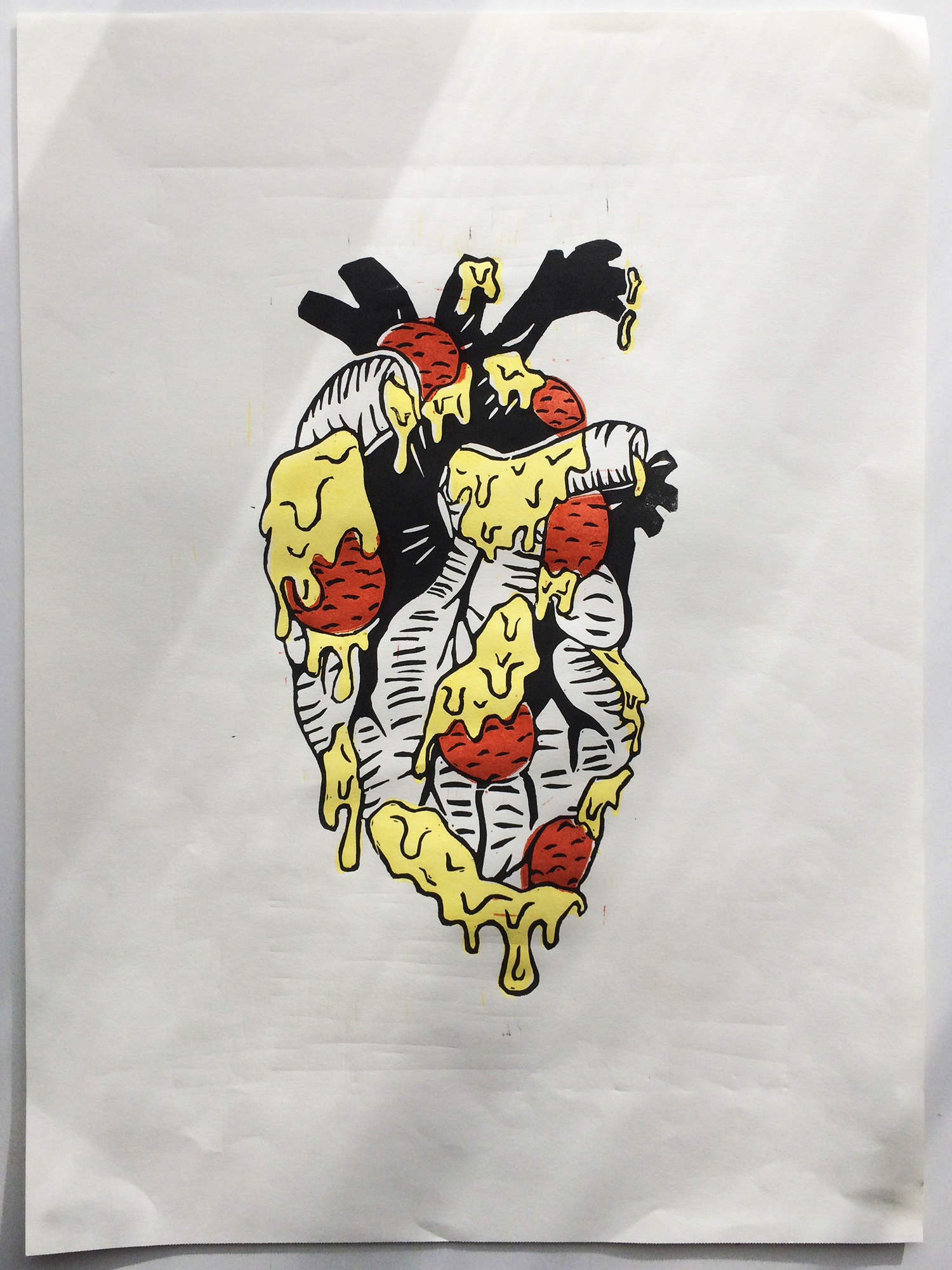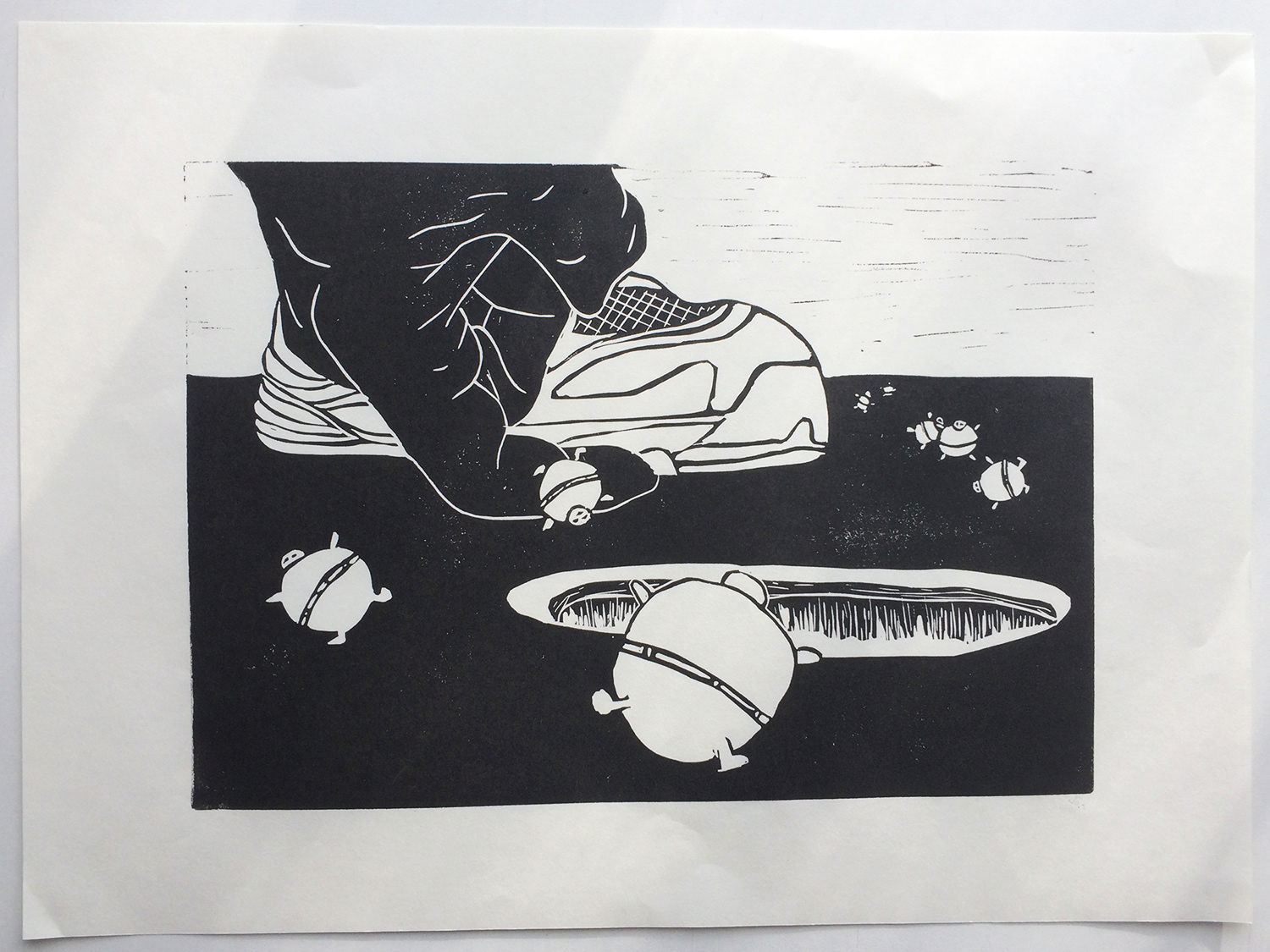 The next work deals with an article that wrote about producing energy from pig manure.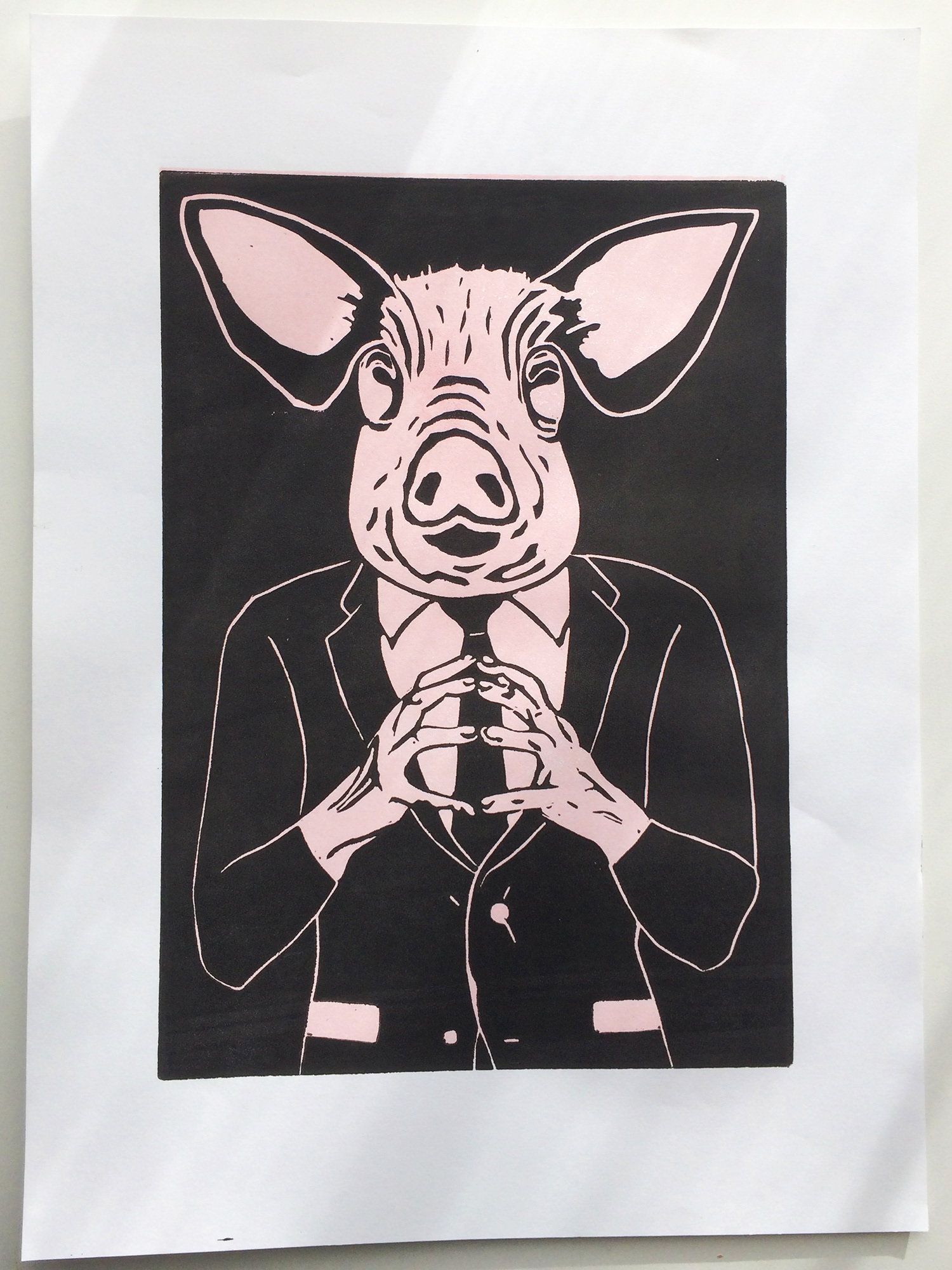 The last article was about a piece of paper that was found on a wall of a shopping mall. The text on the note read:
"Where does lonely pensioner, widower, find a place to party in a small circle at Christmas?"
In the end, a young woman organized a meeting for older lonely people so that they could celebrate Christmas together.